Stockholm, Sweden April 13, 2021 – Swedish medtech start-up Capitainer today announced that Mikael Ström (PhD) has been appointed as Business Development Manager. He joins the team, bringing valuable large scale hospital laboratory expertise, as Capitainer continues to add new applications for their proprietary qDBS dried blood sampling technology.
Prior to joining Capitainer, Mikael Ström managed the molecular diagnostics unit within Clinical Microbiology, at Karolinska University Hospital in Stockholm. Last year, due to Covid-19, he led the expansion of the unit, increasing their capacity 10-fold and doubled the head count. Before that, he worked at Nordic Biosite, representing US- European- and Asia-based manufacturers of validated products for research and diagnostics where he aquired experience both within quality assurance and sales.
"I am delighted to join Capitainer at this exciting time when home sampling is set to grow in importance. With Capitainer products, home sampling will be a great complement to standard clinical diagnostics and there are a number of applications where home sampling will bring true benefits for easy and equal access to healthcare ", says Mikael Ström.
"Our first sampling product is currently being successfully implemented for clinical use for Covid-19 antibody testing but that is only one application of many", says Christopher Aulin, CEO of Capitainer. "We will add new applications, both in collaboration with partners, and by challenging current procedures in large scale laboratory settings. I am delighted to welcome Mikael Ström to Capitainer as he will contribute with his enthusiasm and bring important competence to our team.About home sampling with qDBS
Capitainer's product qDBS is based on Dried Blood Spot (DBS) technology and is developed by researchers in nanotechnology at Royal Institute of Technology (KTH) in collaboration with researchers from Karolinska Institute. Unlike other DBS-based solutions, qDBS ensures an accurate amount of blood, providing more reliable analytical results and enabling more applications. The sampling card can be transported to a laboratory by regular mail without the need for refrigeration or special packaging.
For more information, please contact:
Christopher Aulin, CEO
Phone: +46 708 977 577
Email: aulin@capitainer.se
Media
Richard Hayhurst/Ola Bjorkman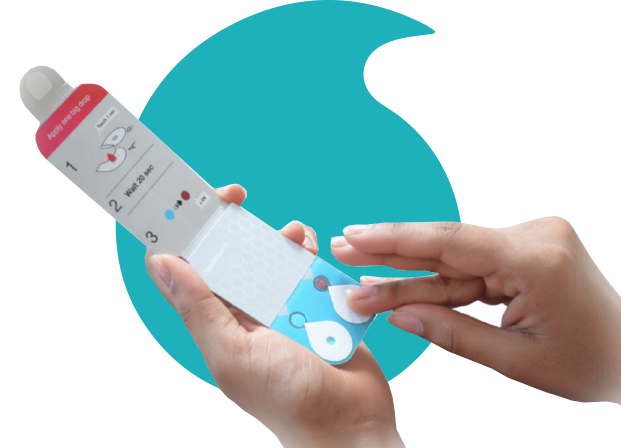 Notes to Editors
Capitainer AB is a Swedish Medtech company founded in 2013 by Professor Olof Beck from the Department of Clinical Pharmacology at the Karolinska Institute and Professors Göran Stemme, Asso. Prof. Niclas Roxhed and PhD Gabriel Lenk from the division of Micro- and Nanosystems at the Royal Institute of Technology (KTH), Sweden and business consultant Peter Bräutigam.
Capitainer is a supplier of intelligent solutions for Dried Blood and Plasma Spot sampling serving several market segments, including but not limited, to Therapeutic Drug Monitoring, Drug Development and Drugs of Abuse and Alcohol testing. By using a combination of paper- and polymer microfluidics the precision and accuracy of metering of capillary blood is on par with that of a standard displacement pipette. Thus, the technology enables more convenient solutions for healthcare sampling and patients' home sampling ensuring more reliable test results for healthcare and other providers of tests based on blood or plasma.
For more information visit www.capitainer.se