Stockholm, January 19, 2021: Swedish medtech start-up Capitainer today announced that it has closed a share issue of SEK31 million to roll out its new qDBS dried blood spot testing system. Led by Sciety the target was reached almost immediately after the pitch, primarily attracting both existing and new industry specialist investors. The investment comes as Capitainer anticipates a major increase in demand for dried blood spot sampling for antibody testing to confirm COVID-19 vaccine efficacy. Funds will be used to ramp up production capacity and build a European sales and marketing network. 
Capitainer's qDBS system, already shown in a scientific study for Covid-19 antibody testing to deliver excellent accuracy, helps patients to collect their own volume defined dried blood spot at home. The patented smart chip ensures exact sample volumes of 10ul with low CV, independent of haemocrit. Patients simply place their finger with a small droplet of blood over the inlet port on the qDBS card which automatically fills a microchannel with the required amount and discards any excess. The potential for human error is thus completely eliinated. Subsequently, the blood volume contained in the microchannel automatically transfers to the specimen collection membrane, forming a high-quality dried blood spot sample, preserved for quantitative bioanalysis. The filled card can then be safely transported to the point of testing without the need for refrigeration or specialised packaging.
Ernst Westman, Capitainer Chairman commented: "We are delighted to have secured such strong support from experienced medtech and diagnostics industry investors in this latest round. We believe qDBS provides a solution to the challenge of mass population sample collection to assess the efficacy of the various vaccines now being introduced to generate antibodies against the corona virus.
Christopher Aulin, CEO added: "This funding will enable us to seize the opportunity to demonstrate the utility of qDBS that COVID-19 has presented. A growing number of experts agree that fast and accurate home or workplace self-sampling has a vital role to play in dealing with the pandemic."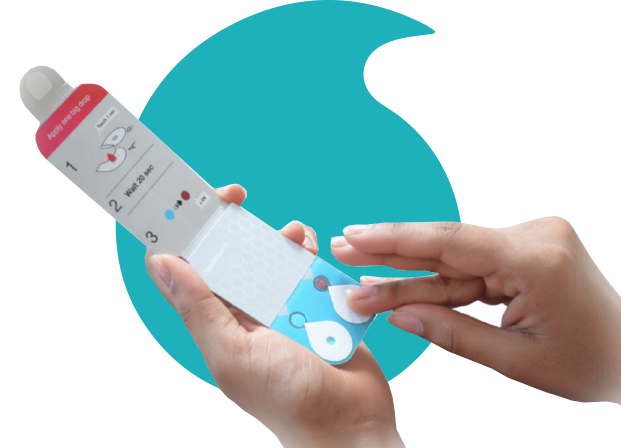 Notes to Editors
Captainer AB is a Swedish medtech company founded in 2013 by Professor Olof Beck from the Department of Clinical Pharmacology, Karolinska Institutet and Professors Göran Stemme & Niclas Roxhed, Micro and Nanosystems, Royal Institute of Technology (KTH), Sweden). Capitainer is a supplier of intelligent solutions for Dried Blood and Plasma Spot sampling with the market's best volume accuracy serving several market segments, including but not limited, to Therapeutic Drug Monitoring, Biomarkers, Drug Development and Drugs of Abuse and Doping. By using a combination of paper- and polymer microfluidics the precision and accuracy of metering of capillary blood is on par with that of a standard displacement pipette. Thus, the technology enables more convenient solutions for patients' home sampling ensuring more reliable test results for healthcare and other providers of tests based on blood or plasma.