Stockholm, February 24, 2021: Swedish medtech start-up Capitainer today announced that the company's modified qDBS dried blood spot card, tailored for measuring Phosphatidylethanol (PEth), an alcohol biomarker with multiple clinical and forensic applications, has been evaluated in a scientific study. The study demonstrates that blood sampling by the qDBS card, fortified with an inhibitor of the enzyme forming PEth, enables accurate and legally secure analysis of PEth.
"In blood specimens containing ethanol formation of PEth may continue after sampling leading to falsely elevated concentrations. In this study, we have validated a convenient test procedure enabling accurate measurement of PEth in blood by using a tailored, dried blood spot card specially prepared with an inhibitor of phospholipase D (PLD), the enzyme catalyzing the formation of PEth," says Professor Olof Beck, Department of Clinical Neuroscience, Karolinska Institute, the lead author of the publication.
Christopher Aulin, CEO of Capitainer comments:
"The misuse of alcohol represents one of the leading causes of preventable death, illness and injury and is associated with a variety of adverse health and social consequences throughout the world. PEth is increasingly used as a biomarker for monitoring of alcohol drinking in clinical and forensic testing in many countries and PEth levels are also admissible as evidence in court cases. Thus, a false positive test result can have serious consequences. We are therefore pleased to be able to announce that the specially prepared qDBS card for accurate PEth analysis is commercially available as of now".
Title and link to the scientific publication:
Measurement of the alcohol biomarker phosphatidylethanol (PEth) in dried blood spots and venous blood—importance of inhibition of post-sampling formation from ethanol, Analytical and Bioanalytical Chemistry (2021), https://link.springer.com/article/10.1007/s00216-021-03211-z
For more information, please contact:
Professor Olof Beck, Department of Clinical Neuroscience, Karolinska Institute
Email: olof.beck@ki.se
Christopher Aulin, CEO
Phone: +46 708 977 577
Email: aulin@capitainer.se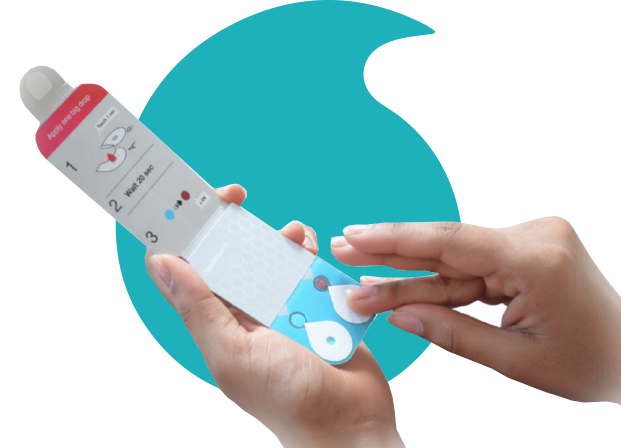 Notes to Editors
About Capitainer's qDBS
About Capitainer's qDBS system helps patients to collect their own volume defined dried blood spot at home. The patented smart chip ensures exact sample volumes of 10ul with low CV, independent of haemocrit. Patients simply place their finger over the inlet port on the qDBS card which automatically fills a microchannel with the required amount and discards any excess. The potential for human error is thus completely eliminated. Subsequently, the blood volume contained in the microchannel automatically transfers to the specimen collection membrane, forming a high-quality dried blood spot sample, preserved for quantitative bioanalysis. The filled card can then be safely transported to the point of testing without the need for refrigeration or specialized packaging.
About Capitainer
Capitainer AB is a Swedish Medtech company founded in 2013 by Professor Olof Beck from the
Department of Clinical Pharmacology at the Karolinska Institute and Professor Göran Stemme, Asso.
Prof. Niclas Roxhed and PhD Gabriel Lenk from the division of Micro- and Nanosystems at the Royal
Institute of Technology (KTH), Sweden and business consultant Peter Bräutigam.
Capitainer is a supplier of intelligent solutions for Dried Blood and Plasma Spot sampling serving
several market segments, including but not limited to Therapeutic Drug Monitoring, Drug
Development and Drugs of Abuse and Alcohol testing. By using a combination of paper- and polymer
microfluidics the precision and accuracy of metering capillary blood is equivalent to that of a
standard displacement pipette. Thus, the technology enables reliable, convenient solutions for
healthcare sampling and patients' home sampling based on blood or plasma.
For more information visit www.capitainer.se